Jonathan's 50th Birthday Party at Gush Katif Human Chain Event
July 25, 2004
Photos courtesy of Women In Green, Noar L'Maan Pollard, and Jacob Richman's website.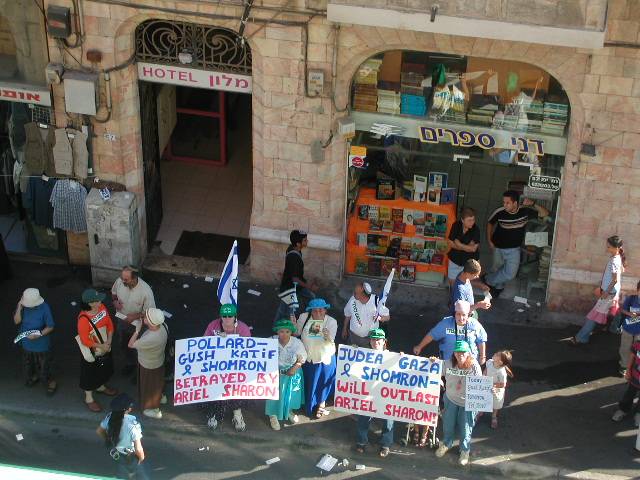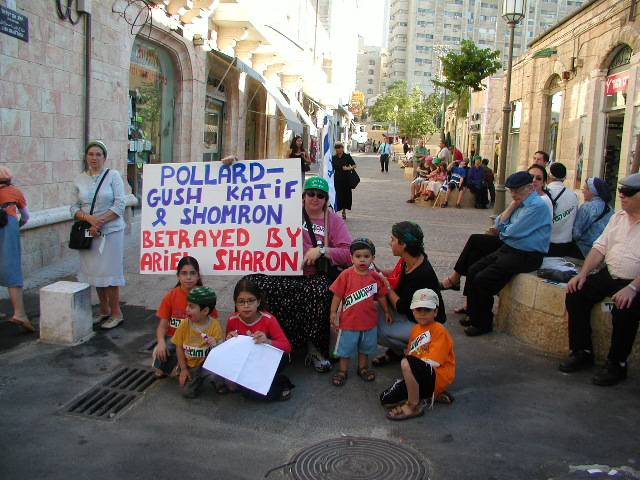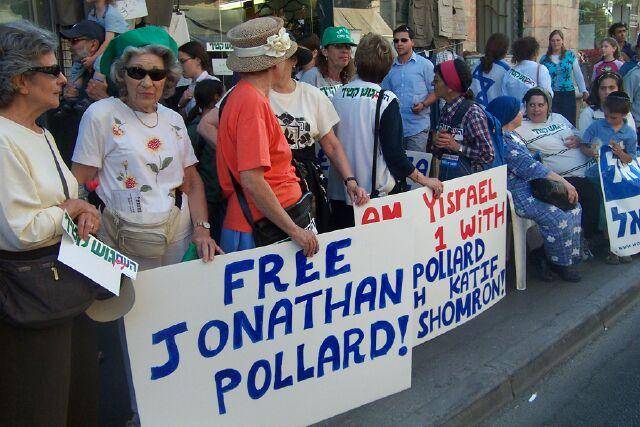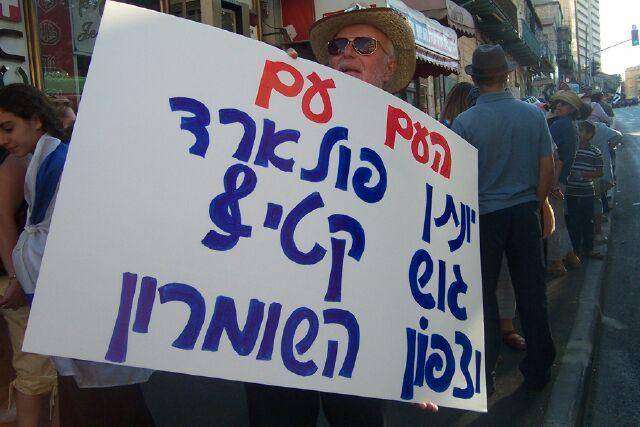 See 112 more photos on Jacob Richman's website.
J4JP Notes
The photos were taken on July 25, 2004 from 17:00 - 19:00 and cover the Jerusalem section of the Human Chain that extended from Gush Katif in Gaza to the Kotel in Jerusalem - a distance of 56 miles. The photos cover Yaffo Street from Kikar Davidka to the Old City to the Kotel.
Jonathan Pollard marked his 50th birthday on the same day as the Human Chain Event, Sunday July 25, 2004 (which corresponds to the 8th of Av). As an honorary member of the Gaza Coast Regional Council Jonathan urged everyone to participate in the Human Chain, not only as a way to show solidarity with the people of Gush Katif and the Shomron, but also as the best way to honor his birthday. Many people participating in the chain also carried signs and banners in solidarity with Jonathan.
See Also: Jonathan Pollard's Birthday Party at Human Chain Event: July 25, 2004
---